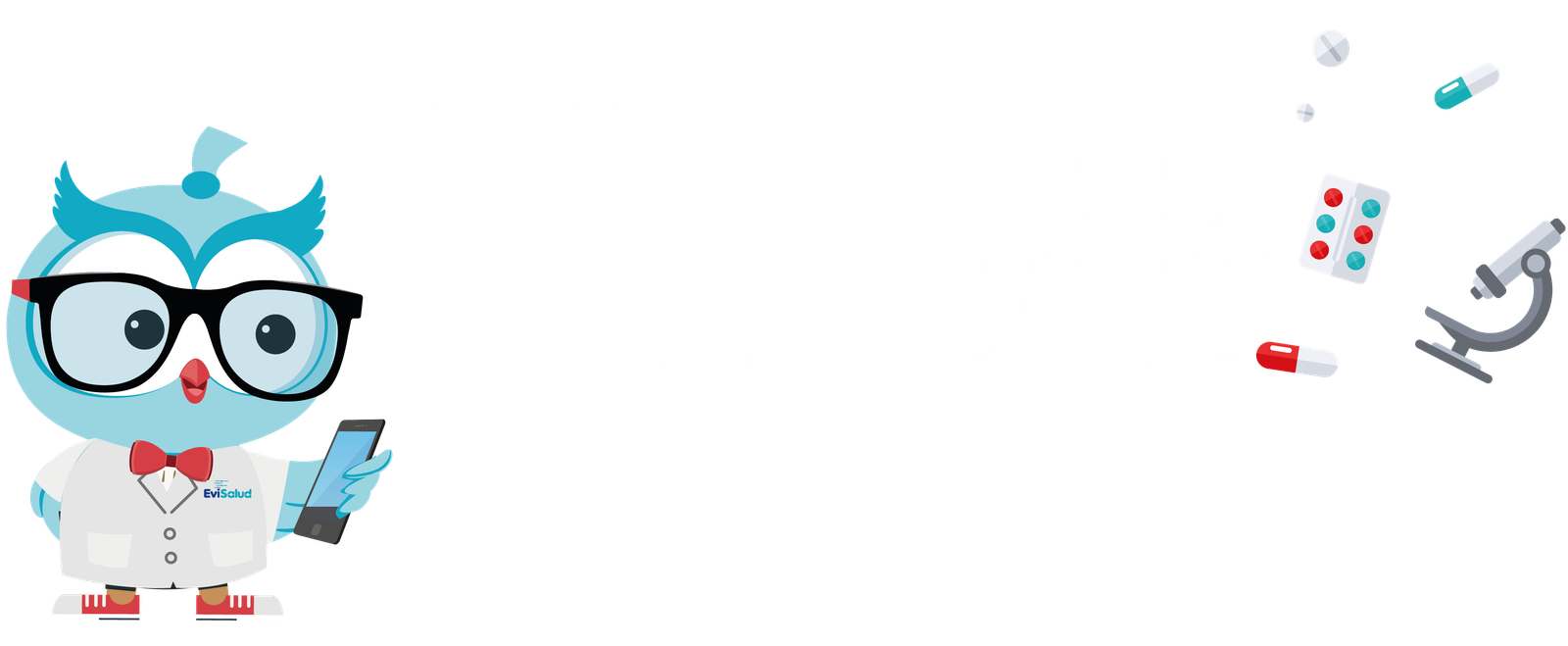 GUÍA PRÁCTICA CLÍNICA:
PARA EL MANEJO DE LOS TRASTORNOS MINERALES Y ÓSEOS EN ENFERMEDAD RENAL CRÓNICA (2017)
DESCARGAR RECOMENDACIONES Y FLUJOGRAMAS
Ámbito
Esta guía debe ser usada en todos los establecimientos del seguro social del Perú (EsSalud), según lo correspondiente a su nivel de atención.
Población y alcance
Población: pacientes con síndrome de Guillain-Barré.
Alcance: diagnóstico y tratamiento de pacientes con síndrome de Guillain-Barré.
Autores
Expertos clínicos:
Edwin Rolando Castillo Velarde


Hospital Nacional Guillermo Almenara Irigoyen, EsSalud

Renzo Pavel Valdivia Vega


Hospital Nacional Edgardo Rebagliati Martins, EsSalud

Carla Patricia Postigo Oviedo


Hospital Nacional Alberto Sabogal Sologuren, EsSalud

Juana Lucila Hinostroza Sayas


Centro Nacional de Salud Renal, EsSalud

Pérez Tejada, Edwin Eduardo


Centro Nacional de Salud Renal, EsSalud

César Loza Munarriz


Hospital Nacional Cayetano Heredia, MINSA
Metodólogos:
Nilton Yhuri Carreazo Pariasca


Consultor independiente

Raúl Alberto Rojas Galarza


Consultor independiente
Coordinador:
Víctor Suárez Moreno


IETSI, EsSalud

Raúl Alonso Timaná Ruiz


IETSI, EsSalud
Descargar PDF con más información sobre la filiación y rol de los autores.
Metodología
Resumen de la metodología:
Conformación del GEG: La Dirección de Guías de Práctica Clínica, Farmacovigilancia y Tecnovigilancia, del Instituto de Evaluación de Tecnologías en Salud e Investigación (IETSI) del Seguro Social del Perú (EsSalud), conformó un grupo elaborador de la guía (GEG), que incluyó médicos especialistas y metodólogos.
Planteamiento de preguntas clínicas: En concordancia con los objetivos y alcances de esta GPC, se formularon las preguntas clínicas.
Búsqueda de la evidencia para cada pregunta: Para cada pregunta clínica, se realizaron búsquedas de revisiones sistemáticas (publicadas como artículos científicos o guías de práctica clínica). De no encontrar revisiones de calidad, se buscaron estudios primarios, cuyo riesgo de sesgo fue evaluado usando herramientas estandarizadas.
Evaluación de la certeza de la evidencia: Para graduar la certeza de la evidencia, se siguió la metodología Grading of Recommendations Assessment, Development, and Evaluation (GRADE), y se usaron tablas de Summary of Findings (SoF).
Formulación de las recomendaciones: El GEG revisó la evidencia recolectada para cada una de las preguntas clínicas en reuniones periódicas, en las que formuló las recomendaciones usando la metodología GRADE, otorgándole una fuerza a cada una. Para ello, se tuvo en consideración los beneficios y daños de las opciones, valores y preferencias de los pacientes, aceptabilidad, factibilidad, equidad y uso de recursos. Estos criterios fueron presentados y discutidos, tomando una decisión por consenso o mayoría simple. Asimismo, el GEG emitió puntos de buenas prácticas clínicas (BPC) sin una evaluación formal de la evidencia, y mayormente en base a su experiencia clínica.
Revisión externa: La presente GPC fue revisada en reuniones con profesionales representantes de otras instituciones, tomadores de decisiones, y expertos externos.
Flujogramas que resumen el contenido de la GPC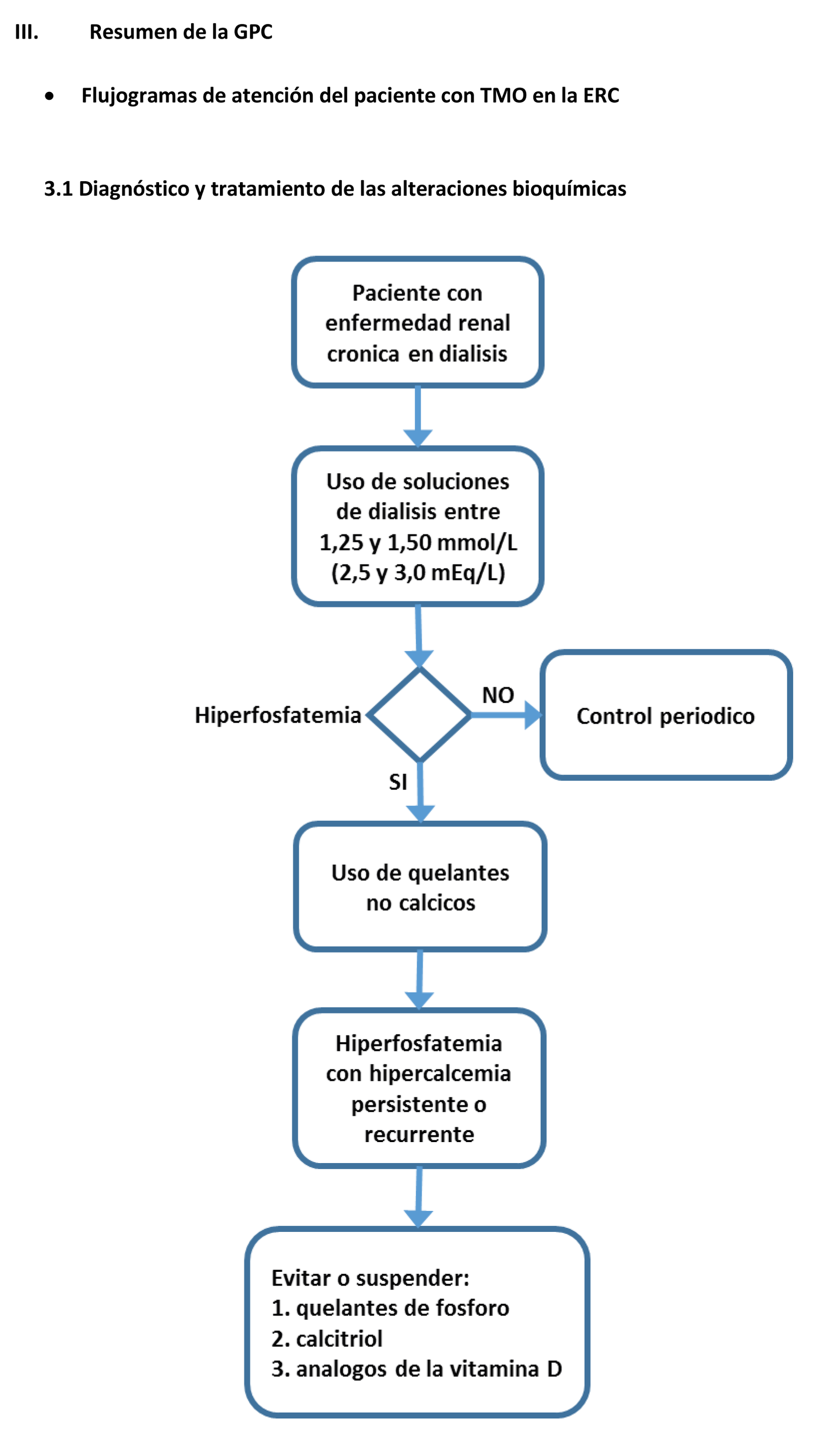 Si tienes comentarios sobre el contenido de las guías de práctica clínica, puedes comunicarte con IETSI-EsSalud enviando un correo a ietsi.gpc@gmail.com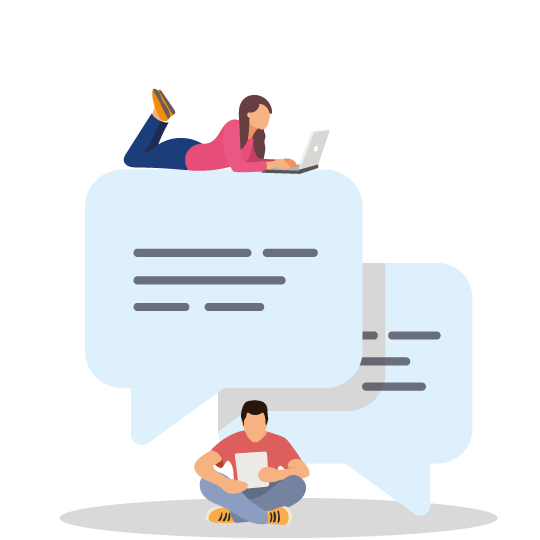 Si has encontrado un error en esta página web o tienes alguna sugerencia para su mejora, puedes comunicarte con EviSalud enviando un correo a evisalud@gmail.com